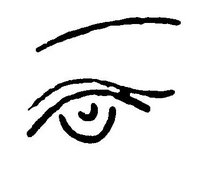 The Clear Vision Trust has been awarded a grant to make Buddhist materials for Buddhist teenagers in England and Wales.
Clear Vision, the FWBO's audio-visual media project, was awarded £24K in the latest round of Home Office grants made through the Faith Communities' Capacity-Building Fund. This fund promotes initiatives in two areas: activities developing relationships between two or more different faiths; and activities developing individual faith groups' capacity to serve the wider community.
Clear Vision's grant will be used to make audio-visual study materials for young people, looking at issues related to citizenship and community cohesion from Buddhist perspectives.
Clear Vision education officer Munisha said this represented an exciting new area of work for their team, building its capacity to serve the Buddhist communities at large. "So far all our work for young people has been for Religious Education in schools. But these new materials will be for individual Buddhist or other interested teenagers, at home or place of worship. We'll be consulting with Buddhists outside the FWBO, and the product will fill a distinct gap: apart from some American books, there is virtually nothing available for the teenager interested in Buddhism."
Thanks to the grant, the finished product will be available for use at home or Buddhist places of worship at a nominal price of around £4. Release date: spring 2008. A revised version will be developed for use in schools.
Labels: Clear Vision, funding