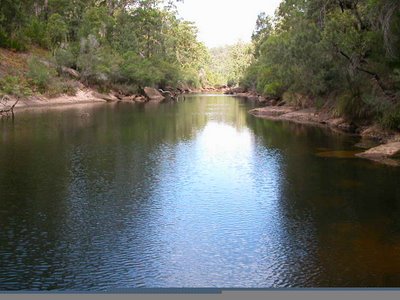 Vijayaloka
is the FWBO's Retreat Centre near Sydney.
Members of the Sydney sangha have recently completed their first 'Meditation Marathon' - and raised nearly $6,000 AUD for Vijayaloka in the process.
They say - "Over the Easter weekend, we held our 'Growth and Contentment' Meditation Marathon to promote the benefits of meditation and raise much-needed funds for the urgent upgrade of the Vijayaloka Buddhist Retreat Centre near Sydney. The buildings are fairly makeshift (temporary buildings built circa 1940's) and need urgent repairs to be safe enough to meet local council requirements. The Sangha have raised a good part of the money so far, and a great deal of work has already been done, including fireproofing and refurbishing of most of the bedrooms".
Altogether 15 people took part, and one, Aaron Matheson, formerly from the LBC in London, commented -
"Being with the Sangha from Sydney has provided the conditions for me to change in dramatically positive ways. To express my gratitude, I took part in the meditations".
Work at Vijayaloka is still going on, and their fundraising site at
www.everydayhero.com.au/meditation_marathon
is still open.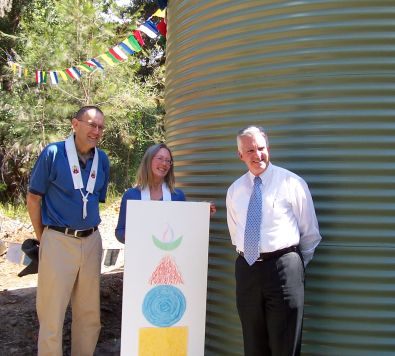 In addition, the Vijayaloka retreat centre's transformation received a welcome boost recently with the awarding of nearly $42,000 from the Australian Government Community Water Grant, as part of their $2 billion Australian Government Water Fund. The Vijayaloka proposal qualified for support because it is a community orientated initiative that demonstrates public benefit and puts in place practical solutions to help save and protect local water resources.
The photographs show the river at the bottom of the Vijayaloka land, and Chris Hayes MP, the local Federal member, joining the Elements retreat with Chittaprabha (retreat leader) and Viraja (Chairman).
Labels: Australia, Fundraising