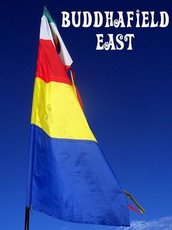 On Thursday 27th August Buddhafield East will be opening its gates for its 6th year in a beautiful, remote field in Suffolk. The Summer Gathering is an intimate 5-day hybrid festival-retreat event which has a maximum of 130 people attending.
Buddhafield East is a team of FWBO practitioners from the Colchester, Ipswich, Norwich and Cambridge Buddhist Centres, inspired by Buddhafield's vision of creating community and spreading the Dharma in the beauty of the natural landscapes of East Anglia. They came together in October 2003 and have been hosting an increasing number of events, this year with an extremely successful week retreat in May and a café at the Buddhafield Festival. Their annual Summer Gathering has been called a 'Dharma Party' but over the years more people have experienced it as a retreat.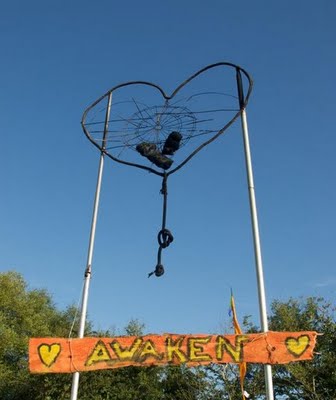 Next week Gathering-goers will be exploring daily themes of the Elements with talks from Lokabandhu, the event's Dharma Teacher, Vajradaka, and smaller discussion groups with the wider Dharma Team.
Daily morning meditation, yoga classes, NVC workshops, Jayaraja's energetic 'Adult Games', dancing, singing and music workshops are only part of what the event offers. An art area houses many materials for exploring creativity whilst connecting with the elements and for the second year, there will be a healing area, offering free half an hour treatments (the event has a policy of no monetary exchange). The children's area will be running activities linked in with the daily elemental theme, e.g. sculpturing clay and making kites. Whilst in another corner of the field a 'Wet Area' houses a sauna, showers and hot tubs – which, after the busy days, are amazing to spend the evenings in, stargazing. Vegan food is included and at mealtimes everyone will eat together in the created community space, or if its raining, in the 'Tara Tent'.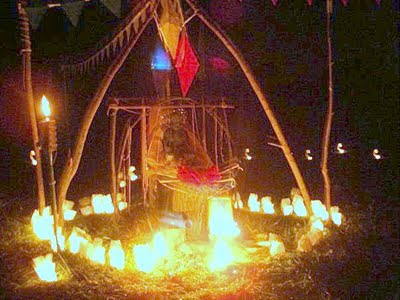 Highlights of the event include the dusk outdoor rituals followed by Puja in the beautiful Moroccan 'Rainbow Tent', homemade chai over the fire in the chilled-out Wet Area, chanting and Dharma discussions in the sauna and spontaneous acoustic delights around the campfire.
With the largest-ever team hosting the event; more activities to choose from, a more integrated approach linking all the talks, discussions, children's activities and art, a great theme (the Elements) - this year is set to be another magical Summer Gathering.
For information or to book tickets call Sarah-Jane on 07976 378778. But you'd better be quick, when the tickets are gone they're gone...!
Labels: Buddhafield