There's two FWBO groups in the big wide country of Canada - one to the west, in
Vancouver
, and one to the east, near Toronto. Harshaprabha sends us this report from the eastern side, specifically the city of
Guelph
, in Ontario, near Toronto.
He's a UK-based member of the Western Buddhist Order who has for many years been visiting Canada and working with locals to build up their group.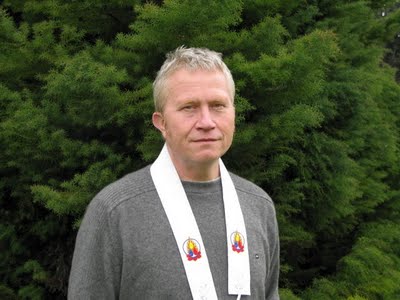 Harshaprabha writes -
"I made another visit to Guelph in June this year. It was a joy to meet old and new friends both at the weekend event I led and at other times.
"The weekend involved five sessions of two and half hours each, all based on Subhuti's book 'Buddhism for Today'. Each session had an introduction to either the Metta Bhavana or Mindfulness of Breathing, a tea break, and then a short talk followed by discussion. The themes were - The Buddha; Going Forth; Buddhism and Life- Ethics, Buddhism and Death; Sangharakshita, Founder of the FWBO; and finally Ritual and Devotion in Buddhism. The most attending a session was 14 and the least 4 including myself.
"Guelph was blessed with beautiful weather that weekend which meant many were enjoying the warmth of the sun after a long cold winter.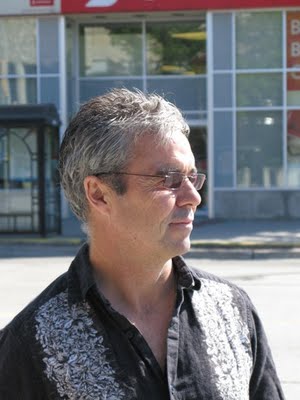 "The biggest piece of news is that a week after I returned to UK, my Canadian friend Cameron Clark (Cam) came over from Guelph to Britain for a two-week stay. Cam was encouraged to come when I offered to pay for his retreat and some of his UK travel.
"This I could do from the funds donated on the FWBO Ontario fundraising website :-
www.justgiving.com/harshaprabha.
"During his stay Cam visited our Ipswich and Colchester Buddhist Centres, was given tours of Suffolk and London by Bodhivamsa and Chris Petts, and attended the Padmaloka Summer Retreat. The latter really had a profound effect on his spiritual understanding, practice, and appreciation of the Three Jewels. The night before he left for Canada Cam attended the latter part of Dharma Day at the new Ipswich Buddhist Centre, which he had helped to renovate during his first days in the town".
Labels: Canada, Dharmaduta